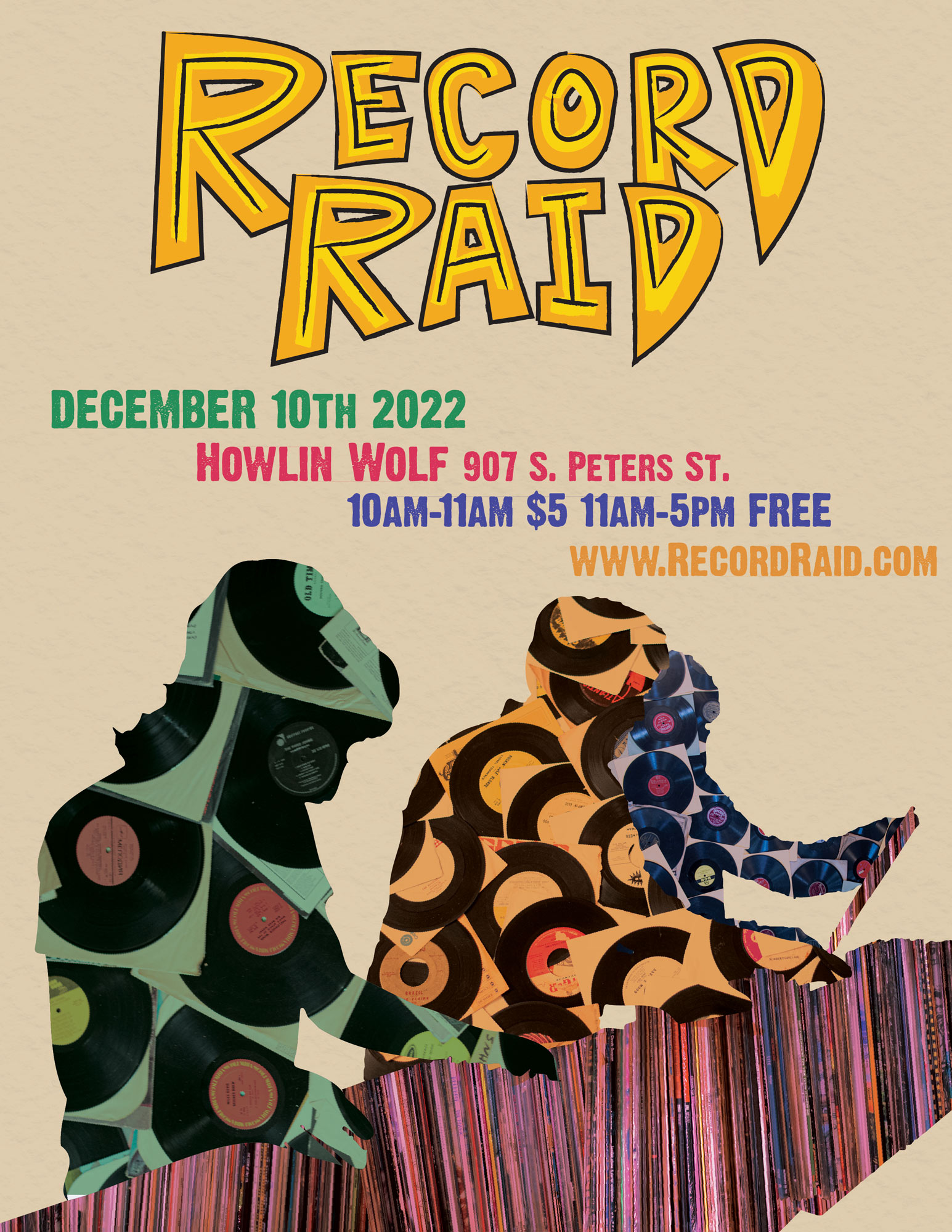 Get ready! It's another Record Raid!
December 10th 2022
Howlin Wolf 907 S. Peters St.
Early bird entry $5 10-11am
11am-5pm FREE
Over 20 vendors from all around the gulf region selling LPs, 45s, CDs, Tapes and More. From hard-to-find rarities to dirt-cheap classics, new and used, and about every genre of music you can think of.
Want to sell? First-time sellers get a big discount!