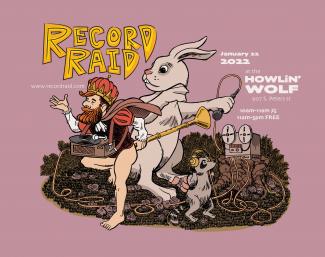 Record Raid is back!
It's been over two years since the last Record Raid and we're excited for another fiesta of music media. This will be our first show at the legendary music venue The Howlin' Wolf (907 S Peters).
Early Bird entry is $5 at 10am
11am-5pm is FREE
We'll have over 25 vendors from across the gulf region and beyond selling LPs, 45s, CDs, 78's, cassettes, turntables and more. New and especially used, valuable rarities to cheapo classics of any age or genre.
This City of New orleans mandates that indoor events must require proof of vaccination or a PCR test administered within 72 Hours presented at the door AND that a mask be worn while indoors.